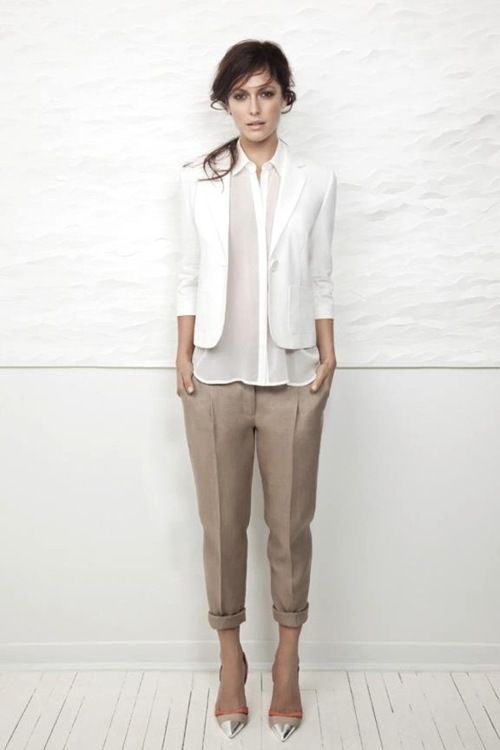 I've been oohing & aahing over this kind of tailored cut jacket for a while now. I love the structure. I'm a cardigan kind of girl but when wearing looser shirts I feel like the cardigan can make it look frumpy and bulky rather than pulled together.
So, here is my pattern.
I chose a lighter blueish grey shirting fabric because if I did white, no matter how careful, I'd spill on it. This is my first time doing a jacket, so wish me luck!